ONE STOP FOR ALL YOUR - GEARING REQUIREMENTS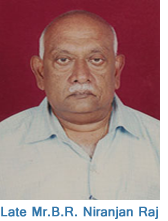 Sri Revana Siddeshwara Gears and Sprockets was founded in Bangalore in the year 1993 by Late Mr. B.R. Niranjan Raj. Since then we have been seeing steady growth year after year. SRS Gears is managed by technocrats having good experience in Gears and Transmission field, with a team of dedicated workforce. Today we are one of the most prominent gear manufacturers in India. In the last two decades, SRS Gears has achieved an impeccable reputation in terms of quality, reliability, trust and delivery.The in-depth knowledge and our vast experience have assisted the company to acquire distinguished position among the gear manufacturers in India. We lay great emphasize on quality of the deliverables.
Gear Manufacturers in India
We have been manufacturing high quality, diversified gears in India for automobile, agriculture, defence, railways and manufacturing sectors. Being eminent gear manufacturers, we have been successful in giving solutions for complex requirements in the gear transmission field. Our core strength lies in understating the challenges of the customers and bring the solutions accordingly. We are well equipped in terms of infrastructure, facilities and workforce to handle complex and mass productions
All our products have been manufactured using high quality raw materials and under stringent quality conditions. Being one of the oldest gear manufacturing companies in India, our products are always appreciated for its exclusive quality.We strive for excellent quality products. Our goal has always been to offer the gears, gearboxes, sprockets, Axle Shafts and spline shafts that are tech savvy, performance oriented, efficient and durable.
Best Spline Shaft Manufacturers
We are an engineering industry mainly oriented towards manufacture of Gears (Helical & Spur) – Worm Wheels, Worm Shafts, Spline Shafts, Axle Shafts, Sprockets, Timing Belt Pulleys and Gear Boxes catering to the gearing requirement of Automobile, Agricultural Machinery, Defence Sectors and Railways. Mostly components and Sub- Assemblies are being manufactured and supplied as 'Original Equipment Parts and Assemblies' to original Equipment Manufacturers
Sri Revana Siddeshwara Gears and Sprockets is one of the leading manufacturers of gears in India. We are dedicated to bringing the finest gear technology. We deliver our manufactured gears around India and beyond as per the requirements. We have been widely recognised as the top-notch manufacturers and suppliers of automotive spline shafts and industrial gears. We use the best quality materials in the production and make them the perfect fit for your requirements and purposes.
To meet the ever-increasing demands and needs of the customers, we are putting relentless efforts throughout. We are making quick progress in the industry. We have collaborated with top companies who use our manufactured gears and are happy with our products and services. Our company is available with high-end technology and human resource base to accomplish the demands of the customers following the industry standards. We have years of expertise in the manufacturing of gears technology. We have become a well-known name among the top manufacturers and suppliers. With the support of our dedicated team and realistic approach, we are able to work in this industry in a professional manner.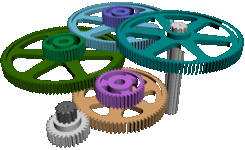 Quality Policy

In our shop you can find identified areas and components for all stages of process. Several changes which improve the quality has been developed according to quality system from ISO 9001:2008.


Contact Us

C-61, 2nd Main, II Stage
Peenya Industrial Estate
Bangalore- 560058
Phone : +91-9845110069
+91-9481472680

E-mail : info@srsgears.com